English Bridle Leather Belts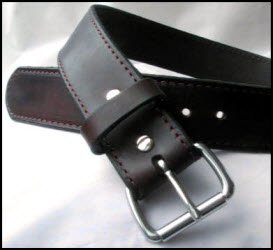 Bridle Leather belts are hand made from 10-12 oz.(5/32" to 3/16") thick English Bridle Leather. Please note that British Brown Bridle leather normally is thicker than the other bridle leathers and can be as thick as 1/4". It is also firmer than the other Bridle leathers.
These belts come in 1-1/4", 1-1/2" and 1-3/4" widths. For bridle and harness leather belts in widths of 1", 3/4" and 5/8" see our skinny belts.
To build and order your belt please go to the bottom of this page and make your selections from the drop down menus.
Shown above right is the 1-1/2" wide Bridle leather belt in Dark Brown with the stainless steel roller buckle. This belt is also available in a 13-14 oz bridle leather here.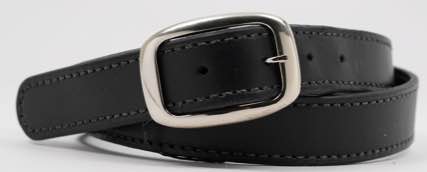 Bridle leather is vegetable tanned cowhide that has been stuffed with tallow and oil to make it more supple. Bridle leather gets its name from what it was originally created for - a bridle - the straps on a horse's head, to connect to the reins. It is very strong and long lasting. Bridle leather is also dyed and finished on both sides at the tannery.    There is the top side which is the full grain side and the back side which is the flesh side.  We use the the best standard tannary grade of English bridle for our tan, chestnut, medium brown, dark brown and black leather belts.  Above is a 1.5" wide black bridle leather belt with the #10 center bar buckle.
Our bridle leather belts have 5 holes one inch apart. Belts over 50" in length get 7 holes. The belt edges are beveled, burnished, and dyed by hand with attention to detail. If you want something different just send me a note in the comment section below. 

The belt shown left is 1-1/4" wide British medium brown with the solid brass buckle buckle # 6.2.

To the right is a dark brown bridle leather belt with tan (wheat) stitching and the solid brass #4.2 buckle. 

DEPENDABLE DELIVERY: Although these high quality Bridle Leather Belts are custom made they usually ship in 2 - 5 days.

Features To Select From: 
Belt Measurement: See Determining Your Belt Measurement page before ordering. It is extremely important to provide me with your correct belt measure. I cannot accept returns for belts that are too big or small if the wrong measurement is provided. So please take the time to measure before ordering.
If you are ordering a belt without a buckle  click here for measurement instructions. 
---
Available Bridle Leather Colors:
Tan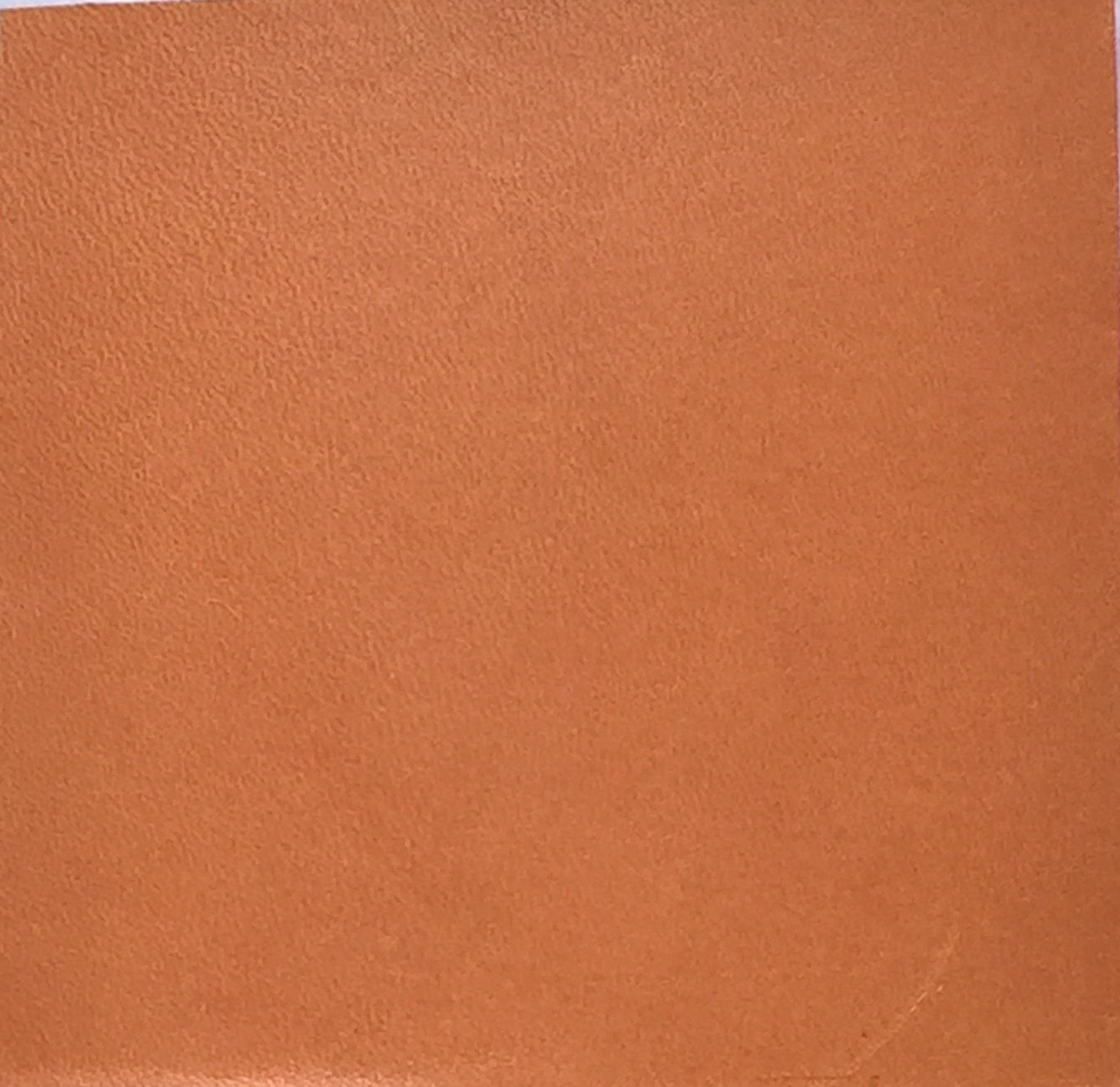 Chestnut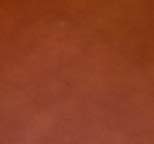 Medium Brown
British Brown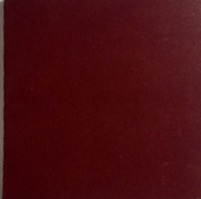 Dark Brown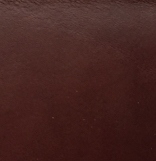 Black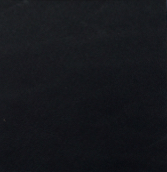 Bridle leather belts are available in five colors. Tan, Chestnut, medium brown, dark brown and black.
Available Buckles in 1", 1-1/4", 1-1/2" and 1-3/4" widths follows: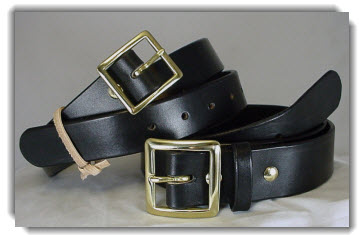 You will need the buckle number when ordering. See the available buckle pictures and descriptions on the Men's Leather Belt page. You can also click on the Help icon below where you select your belt buckle. The buckle number is listed to the right of each belt buckle pictured.
If you need a belt wider than 1-3/4" see wide leather belts. The picture above shows a 1-1/4" and 1-1/2" wide black bridle leather belt with the Garrison solid brass buckle (buckle #12.4 and #12.5 on the men's leather belt page). Note that the bottom belt has a keeper loop.  A Garrison buckle is a center bar buckle.  Center bar buckles are designed to function as a keeper loop.  So you do not need a keeper loop with a center bar buckle.  In this case, the customer really wanted the additional leather keeper.
Note: If a belt is being ordered without a buckle and you have belt keeper/s that you are planning to add to the belt, you must select one or two keepers when ordering so we know to design the belt with fasteners (e.g., Chicago screws, snaps, etc.) for one or two keepers.  
---
Build and Order Your Custom Made Bridle Leather Belt Below
Base Purchase Price $78.00 US.
Build and Order Your Custom Made Men's Leather Belt